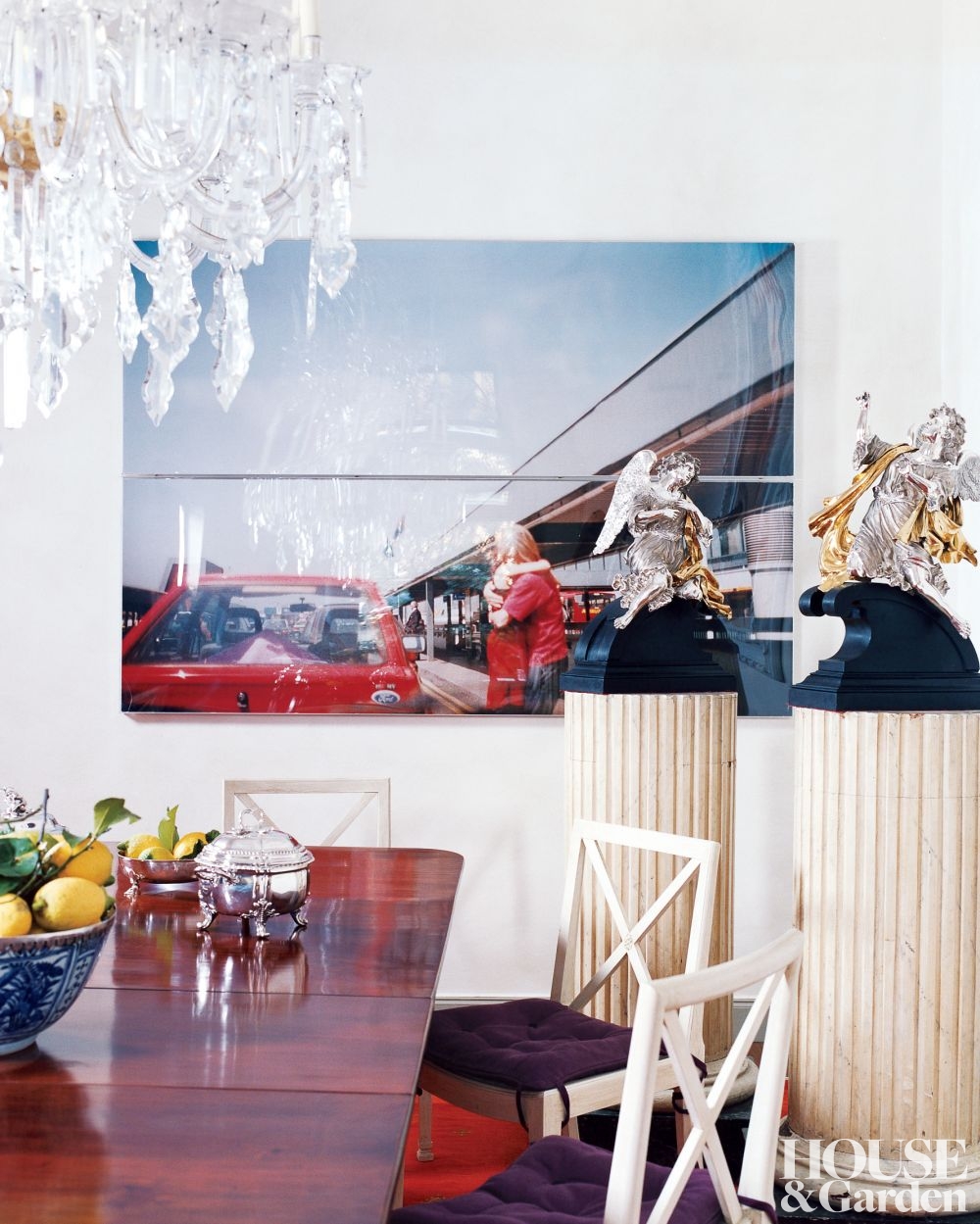 A great way to spark conversation at a dinner party is to have an interesting room to begin with.
I fancy a dining space with contemporary art on the walls, as fixtures and definitely table objects. No more simple flower vases, people! If you prefer a clean table, try this vase, it will most definitely spark interest without feeling too overbearing. For my formal dining room, I'm dying over this piece, oh, and this one for my breakfast nook.
Great conversation starters, right?