Back in 2011, Chris Burch
[yes, co-founder to Tory Burch]
opened a SoHo flagship store
[check out the custom wallpaper...very cool]
This store has the best whimsical decor I think I've ever seen.
Plus, it carries home goods + fashion.
Could a girl ask for anything more?
Because in this store, you can adjust dressing room lighting and music.
Hello. We have all wanted better lighting, right?
In addition, to the dressing room adjustments.
You can have numerous things monogrammed + within a reasonable price,
hovering around $40 bucks.
Want to C [more] Wonder[ful] stuff, shop their e-commerce site here.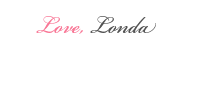 photos courtesy of Style.com